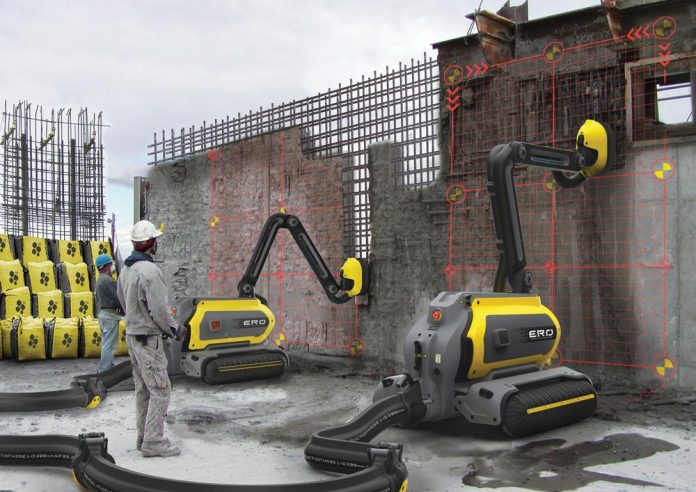 A new report out today says that automation could see over 600,000 jobs lost in the construction industry by the year 2040.
The report by engineering giant Mace found nearly one in three construction roles could be wiped out over the next two decades and argues that the figures,although only projections, give a sense of the scale of the talent pool that will need to be re-skilled to allow the construction sector to move to Industry 4.0 and embrace productivity-improving technologies.
Industry 4.0  is the collective term for a range of technologies, such as cloud computing, the Internet of Things, artificial intelligence, autonomous vehicles and robotics, that experts believe represent a new 'industrial revolution'.
Mace warns that without a major effort to reskill the current workforce and attract a new generation of more tech savvy workers, the construction industry and the UK will lose out on the potential productivity benefits of the next industrial revolution.
The construction sector has long suffered from a productivity gap, where it has failed to match the productivity gains seen in other UK industries. If it was able to properly move to Industry 4.0 and capture just half of the gains made elsewhere in the wider economy it could deliver an extra £25bn a year to the UK by 2040.
Improving productivity in the construction sector would also have a knock-on effect on UK house building and infrastructure delivery, helping to alleviate the housing shortage and ensure that major infrastructure projects are more likely to be delivered on-time and within budget.
Mark Reynolds, Mace's Chief Executive, and skills lead on the Construction Leadership Council, said:

"Everyone now acknowledges the current skills shortages need to be addressed. Our latest report high-lights the opportunities the digital revolution can offer, how we can dramatically close the future skills gap and how we can meet the £25bn 'productivity challenge'.
"The recommendations we have laid out will go some way towards addressing these issues. The industry, our training bodies and government need to work together to take full advantage of everything that Industry 4.0 can offer."