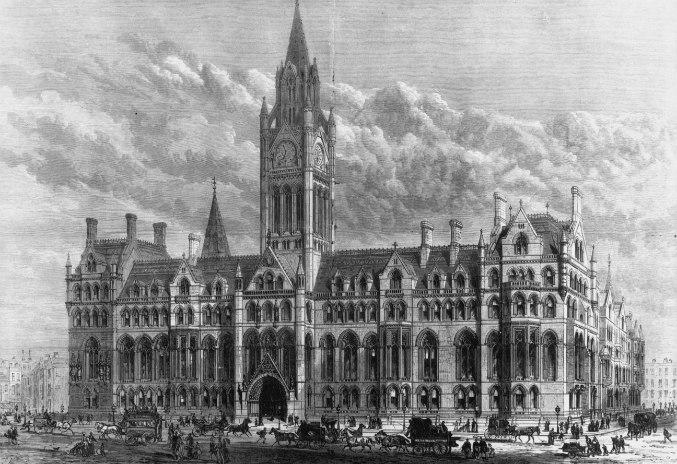 The Grade I-listed masterpiece, considered one of the nation's finest examples of Victorian architecture, has stood at the heart of the city's life since it was opened amid great ceremony on 13 September 1877.
But while still structurally sound, the years have taken their toll on many parts of the building and the Council has agreed a major programme of works – the Our Town Hall project – to safeguard this Manchester icon for future generations. The work will mean the building needs to close from January next year until 2024.
Albert Square – which was created before the Town Hall and has hosted a huge range of events from celebrations and civic occasions to vigils and protests – will also be improved but works will be carefully scheduled to minimise disruption. The Square will remain open when the Town Hall closes.
You can find out more about the project, and the fascinating history of the Town Hall, in a new short film launched today at www.manchester.gov.uk/ourtownhall
But as well as playing a major part in the story of the modern city, the Town Hall and Albert Square have been the stage for many personal stories and it is these that the project team are now keen to capture.
Whether it is getting married in the Town Hall, a chance encounter with a VIP, attending a memorable event in the building or square, you or a relative once worked there or another anecdote, you could be part of that story. The Council is inviting anyone with stories or photos to share to contact them via its Facebook or Twitter (@ManCityCouncil) accounts or by email to ourtownhall@manchester.gov.uk – photos can also be shared via flickr.com/groups/ourtownhall