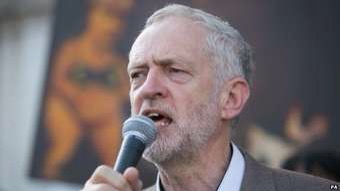 Leigh's MP and Labour leader contest front runner Andy Burnham has been dealt a blow after the biggest union Unite recommended that its members vote for rival and left wing fireband MP Jeremy Corbyn.
The union which donated £3.5million to the party last year told its members to vote for Andy Burnham as their second preference under the alternative vote system.
Unite joins two other trade unions who have nominated him, Aslef and the BFAWU and two unions not affiliated to Labour, the FBU and the RMT.
The decisions was taken on Sunday following debate by the union's executive committee, an elected body of 63 men and women from workplaces across the UK.
Unite said its backing for Mr Corbyn was in recognition that his policies were most closely aligned with those of the union.