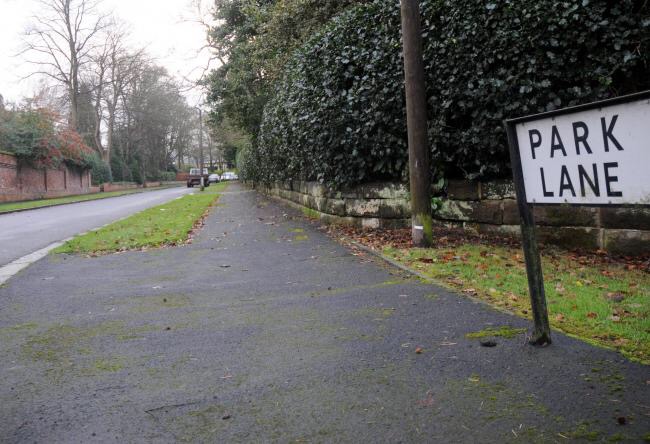 Park Lane, in Altrincham, has been revealed as the most expensive street in the North West with homes selling on average for £2,059,000.
The figures are based on Land Registry figures for house sales between January 2011 and October 2016 and the street is followed by Leycester Road in Knutsford, with houses selling at an average of £1,786,000.
Manchester though lags well behind the most expensive street in the country, unsurprisingly in London, where the average house price in Eaton Square is £16million.
Eaton Square is of three garden squares built by the Grosvenor family in the 19th century, Eaton Square includes a mix of grand houses and apartments behind Grade II listed white stucco facades overlooking 2.5 hectares of private garden squares, making it one of the most desirable addresses in the capital.
With upmarket and fashionable areas close by, including Knightsbridge, Sloane Street and Chelsea, Eaton Square has attracted many famous residents over the years, including former Prime Ministers Neville Chamberlain, Stanley Baldwin and Margaret Thatcher, and former James Bond stars Sean Connery and Roger Moore.
Indeed apart from the Sandbanks development in Poole, all the top ten most expensive places are in London or the South East.
For those with more modest income, the average national price for a property is £216,674, according to the Land Registry.statistics
Andrew Mason, Mortgage Director at Lloyds Bank, said: "Away from London, our figures show that the most expensive streets tend to be tightly clustered within pockets in the same area. For example, the Edgbaston district in Birmingham, the Wilmslow and Altrincham areas in Cheshire, the so-called 'Golden Triangle' in Yorkshire and the Humber and Sandbanks in Dorset on the south coast."
The figures show that there is a million pound street in every region outside London and the South East the most expensive streets are in, or close to, Sandbanks in Poole. After Panorama Road, the most expensive street is Western Avenue in Sandbanks, with an average price of £2,340,000, followed by Sandbanks Road (£2,270,000) and Haig Avenue (£2,159,000). Storeys Way in Cambridge is the most expensive street in East Anglia (£1,914,000) followed by Millington Road (£1,787,000).