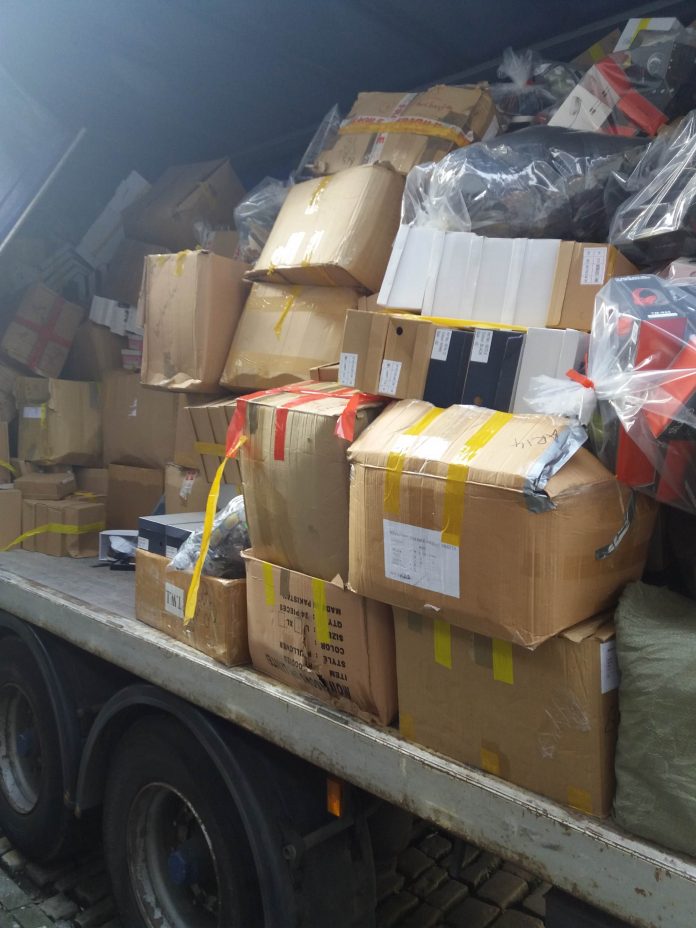 Over £2 million of counterfeit clothing has been seized in the Cheetham Hill area of Greater Manchester during an operation targeting organised crime.
Police, Trading Standards and HMRC worked together under Operation Challenger on intelligence received, searching six addresses including businesses, private houses and storage units.
The agencies made a combined total of seven arrests for crimes such as producing and selling counterfeit goods, possession of class C drugs and driving while disqualified.
Five vehicles were also seized for invalid or no insurance.
Potential victims of modern slavery were identified and signposted to the appropriate services to receive protection and support to rehabilitate them / Agencies were also looking for people thought to be victims of modern slavery, ready to offer specialist support if needed.
The week of action was also supported by other agencies including Immigration, Border Force, GMFRS and DVLA.
Chief Inspector Denise Pye from Greater Manchester Police said: "A week of action like this reinforces our commitment to cracking on organised crime here in Greater Manchester.
"Members of organised crime groups are often involved in the production and selling of counterfeit goods to fund further criminal activity. By disrupting their plans at this stage, we are potentially preventing these criminals from committing more serious crimes in future.
"Our priority is to protect members of the community who are honest and law-abiding, allowing them to go about their lives without their safety feeling compromised.
"I would like to take this opportunity to appeal to members of the public who have knowledge of criminal activity like this happening, to report it to the Police on 101 or Crimestoppers anonymously on 0800 555 111."