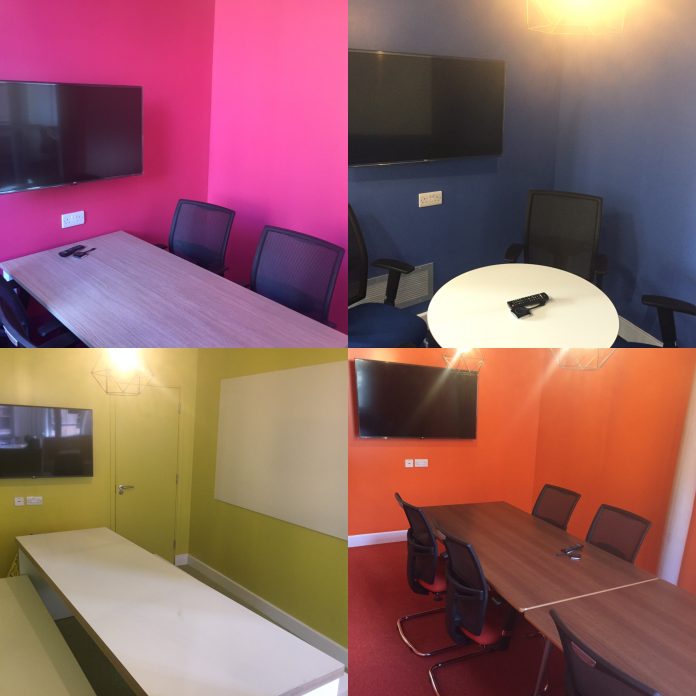 Following the success of the breakfast briefing earlier in the year, Accelerate Places is opening its doors once again to people interested in the co-working space.
Businesses will be given a private tour of the facilities and invited to put any questions or queries they may have to community manager, Lisa Murgatroyd, over breakfast.
The briefing is available between 8am until 10am, and as part of an exclusive offer, all attendees will be offered a free pass for the day to use the facilities at Accelerate Places.
Backed by investor, Blenheim Chalcot, the UK's leading venture builder, Accelerate Places is situated within a Grade II listed building on Princess Street, Manchester City Centre. It boasts 180 desk spaces over two floors, with a members-only private caféé, communal area, tech-enabled meeting rooms and breakout areas.
Housed within a former textile mill, the space keeps a lot of the original features of the building with a contemporary industrial chic interior design, including unique features such as private phone booths within former lift shafts, to encourage innovation and creativity.
Additionally, Accelerate Places offers hands-on business mentoring support for SMEs, with experts from Blenheim Chalcot available to offer advice on accounting, tax, legal, finance and HR. It will also regularly host networking and learning events to bring the co-working community together.
Lisa Murgatroyd, Community Manager from Accelerate Places says: "We received such positive feedback from our earlier event that we decided to open our doors once again with an open invitation for breakfast. It's a fantastic opportunity for us to show off the facilities that will hopefully attract many SMEs to take advantage of our collaborative working space.
The Accelerate Places Breakfast Briefing will take place from 8am – 10am on 20 th July 2017.
To find out more about the event, contact Lisa Murgatroyd at Accelerate Places
Lisa.Murgatroyd@accelerateplaces.com or visit the website https://www.accelerateplaces.com/en