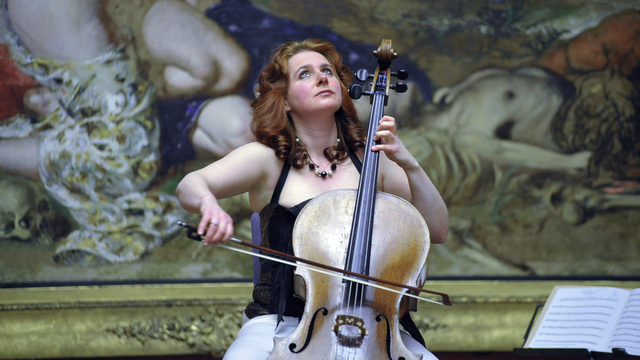 A rare Stradivarius cello will be played in Manchester this week in a concert performance by Manchester Camerata.
The 1696 instrument, on loan from one of the world's most respected dealers of fine stringed instruments, J&A Beare, is one of the very few cellos by the master rediscovered in the last 50 years, although the instrument may have been in London since the nineteenth century.
It will be played by Principal Cello, Hannah Roberts, as she performs Elgar's elegiac Cello Concerto no.1, considered to be one of the most popular concerti of the 20th century at the Royal Northern College of Music.
Antonio Stradivari is considered to be the most distinguished craftsman of the instrument. Born in 1644, he established his workshop in Cremona, Italy, and remained there until his death in 1737.
He made over 1,000 violins, violas and violoncellos, and was commissioned by amongst others, King James II and King Charles III of Spain.
There is considerable debate about why the instruments made by Stradivari sound superior to modern-day instruments.
One theory claimed reduced solar activity in the 17th Century may be the reason for the Stradivarius sound. The colder winters and cooler summers at the time produced slower tree growth which in turn led to denser wood with superior acoustical properties, circumstances not repeated since.
Others believe its distinct sound is down to a chemical treatment designed to kill woodworm and fungi, while another theory claims that Stradivari and others used wood from ancient churches, or that they added a mysterious ingredient to the wood, or used techniques that have since been lost.
The concert on Wednesday night will also feature Bizet's Symphony in C
And Mozart's Symphony no.40.

Tickets