Manchester is filled to the brim with exciting things to do, which means that when it comes to dating, Mancunians have it made. Lucky enough to have a whole host of great places to go and fantastic sights to see, we're spoilt for choice when we feel the need to impress that special someone.
But inspiration doesn't always come easy, which is why we wrote this article. If you're all out of ideas and starting to worry that you'll fail to deliver, fear no more. Just take a look through our list of 15 fabulous date destinations and take your pick of the best ones…
Take to the ice at Chilli Factor
Although you're probably hoping for chemistry so hot it's off the scales, sometimes an injection of ice is just the ticket. That's why we suggest trying Chilli Factore, an indoor skiing and snowboarding slope slap-bang in the middle of the city. Perfect for amateurs and experts alike, it's a great place to spend some really enjoyable quality time together, and offers the ideal opportunity to cuddle up close in front of a roaring fire once you're done. A fun, original, and fabulously enjoyable date destination, it will help you make a truly unbeatable first impression.    
Make love potions at The Botanist
What better way to wow than by whipping up a love potion? If you fancy something a little less physical and a lot warmer, try booking you and that special someone onto a cocktail making masterclass at The Botanist instead. Teaching you everything you need to know about how to make taste-bud tingling concoctions, this will offer you a great opportunity to get to know the other person in a fun and pressure-free environment, and will also ensure that there's just enough alcohol in the mix to give you some much-needed Dutch courage.  
Treat your taste buds at Ginger's Comfort Emporium
The last time we checked, everybody loved ice cream, which is why Ginger's Comfort Emporium is another clever choice for a date destination. Tucked away on the top floor of Affleck's, this exquisite ice cream parlour has some of the most unusual yet out-of-this-world amazing flavours that you'll ever get to try. Offering an adorably nostalgic aesthetic, it has all the charm of the 1950s wrapped up in one cute and contemporary little eatery.   
Bowl them off their feet at All Star Lanes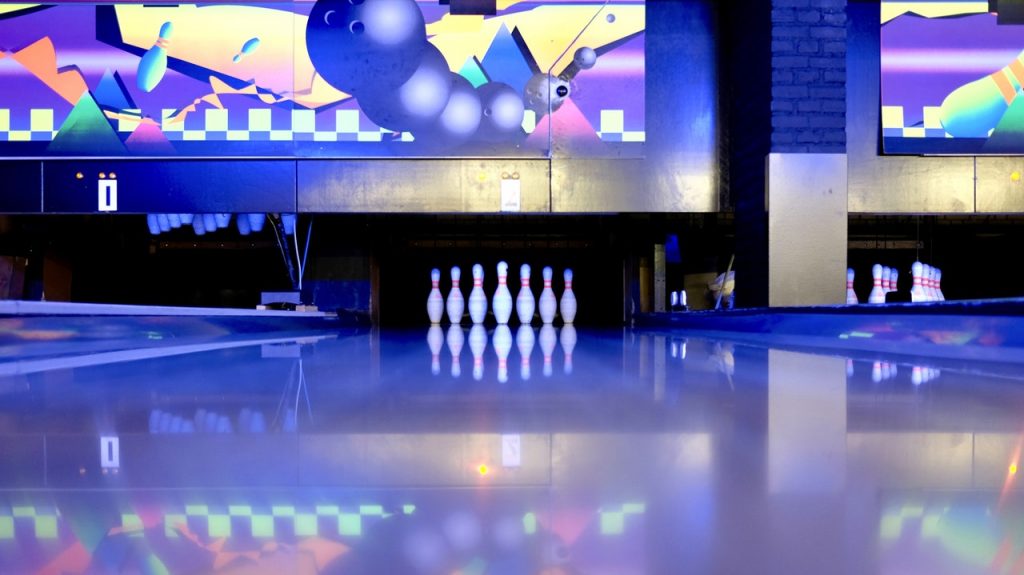 If you want to keep things casual, All Star Lanes is another place you might want to try. As different as can be from your standard family bowlplex, it's chic, stylish, and cool enough to have boasted both Drake and Rihanna amongst its clientele. Once you've hit some pins, there's always the option of sitting down for food together so you can get to know each other that little bit better.    
Have a foodie day in the Northern Quarter
Manchester is known for having some of the best bars and cafes in Britain, and the Northern Quarter is where some of its greatest treasures can be found. The perfect place to head to if you want plenty of options, it will give you the chance to pick between everything from afternoon tea at Sugar Junction to tiki-style cocktails at Keko Moku. The best part about it is that you can explore to your heart's content, all the while getting to know your date in a low-key, pressure-free environment. If you're really having fun, you could even extend your adventure into a whole day event, enjoying lunch, dinner, and eventually evening drinks in each other's company.     
Play some ping pong at Twenty Twenty Two
If you want to choose somewhere that's truly one of a kind, we suggest you see whether Twenty Twenty Two is the sort of thing you're looking for. Cool and quirky, this art space boasts a calendar that's full to the brim with fun events, and it has a permanent ping pong table in situ too. Play a game or two over some drinks, take a look at the amazing art exhibitions, and you'll soon find the conversation flows.   
Take afternoon tea at Cocoa Cabana
The next pick on our list is one for the chocolate lovers, which is basically everyone. Offering themed afternoon tea, Cocoa Cabana in West Didsbury is a chocolate boutique that sells the best desserts you're ever likely to try. The perfect place to connect with a sweet-toothed significant other, it retails everything from heavenly chocolate tarts to steaming hot cups of cocoa. By the time you're done here, your date is guaranteed to be sweet on you too!    
Drink your fill at Marble Arch
If it was the shared love of beer mentioned in their Badoo bio that first drew you to Ellie/Elliot from Accrington, then this pick is for you. Marble Arch is the first pub owned by the Marble brewery, and it serves up some seriously good ales, as well as genuinely mouth-watering gourmet pub food. So popular that you'll need to book in advance, it's a great place that's full of personality.     
Cook up a storm at The Spice Club
If you're a foodie who fancies doing something a little bit different on your date, we'd suggest trying The Spice Club. Offering pop-up Indian cookery classes across the city, this one-of-a-kind enterprise will teach you how to make some truly delicious dishes – ones you can wow your potential beau with come date number two. It's genius, right?   
Catch some live tunes at Matt and Phred's Jazz Bar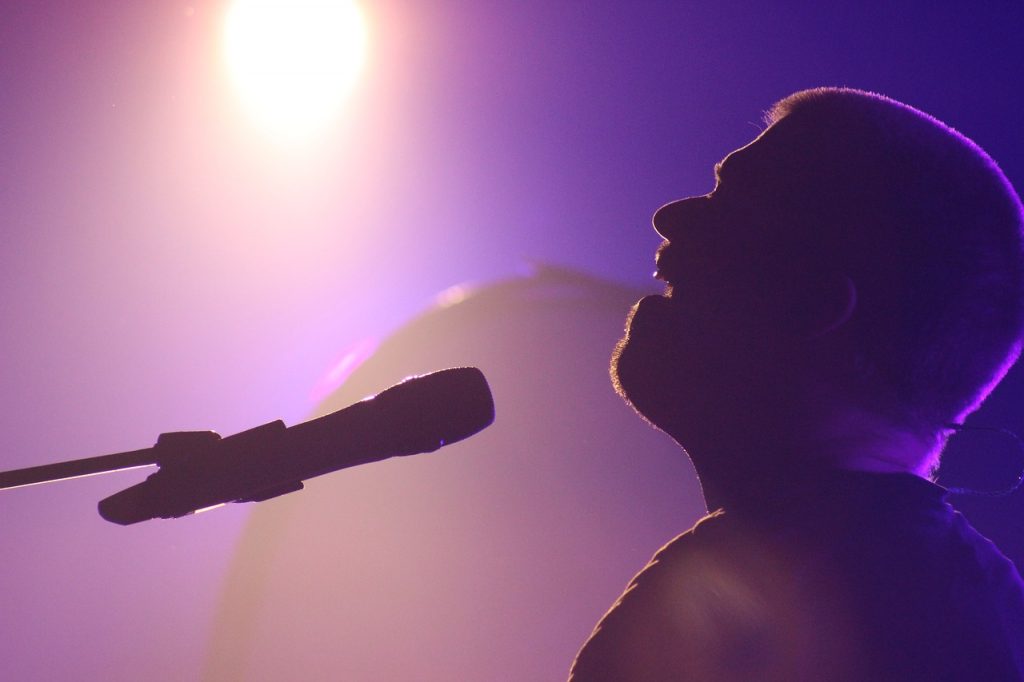 Almost everybody likes a bit of live jazz music, and if you and your date have this in common, Matt and Phred's Jazz Bar is the perfect place to take them. Sited in the Northern Quarter, this cute little eatery offers daily live performances for you and that special someone to enjoy. As well as featuring an assortment of local and international artists, they serve up a mean pizza, and have a great choice of wines too, meaning there's plenty to keep you occupied whilst you listen to some tunes. The fun and laid-back atmosphere is just an added bonus.   
Wet your whistle at Salut Wines
If chic and sophisticated is more your style, Salut Wines is the place for you. A recently opened bar a few minutes' walk from St Peter's Square, it offers the ideal opportunity to talk long into the night and get to know each other better. Use the amazing array of bottles behind the bar to get the conversation flowing, before loading some money onto a card and trialling the one-of-a-kind enomatics bar. If old school romance is the vibe you're going for, you're certain to make a great first impression.     
Do something different at the Depot Climbing Centre
Do you like trying new things and staying active? Then here's an idea for you: climbing. The Depot Climbing Centre is a fun place to visit all year round, and will give you plenty of opportunities to get to know each other organically without having to force conversation. Work together to find the perfect path to the top of the wall, or else unleash your competitive spirit to see who can get their first. Once you've worked up a thirst together, find somewhere nearby to go for a few drinks and chat about your day.   
Cuddle kittens at the Cat Café
https://www.facebook.com/catcafemanchester/photos/a.666402783502147.1073741829.662671060541986/1144436782365409/?type=3&theater
Everybody adores cats – or they should do anyway! If you and your date are amongst the many who coo over cute cat videos online, the Cat Café is the perfect place to go together. Serving an array of drinks and nibbles for you to pick from, it's filled to the rafters with a host of friendly felines, giving you the ideal opportunity to bond over their sweetness and get chatting.   
Dance the evening away at Night & Day
Should you and your date have a love of music in common, then maybe Night & Day is the sort of place you should be visiting. Hosting an array of talented up and coming bands, this achingly cool venue is a great place to spend an evening, and will give you plenty of chances to talk about your shared passion. Dance, drink, and make the most of your time together.   
Wine them and dine them at The French
If you really want to push the boat out and organise something memorable, The French should do the trick. A highbrow, high-end establishment, it combines soft, romantic lighting with amazing service and some of the most exquisite cuisine you're ever likely to eat. Ticking the box when it comes to ambience, it's a sure-fire way to show your date that you genuinely do like them and very much hope to impress.       
Where will you choose to visit the next time you want to wow? Pick any of the places on our list and we're sure that a second date is already in the bag.