A disabled woman from Tyldesley was punched in the head during an attempted robbery on Tuesday, police have reported. The woman in her 30s, who...
Pimm's will be hosting screenings of The Championships 2018 in Manchester! Britain's favourite summer drink...
Get ready to 'Drink Pink' all summer long! Dirty Martini Manchester is combining its love...
Ex-Hacienda DJ Dave Haslam is throwing a free party to coincide with Morrissey's forthcoming visit...
Dreading the World Cup due to a football mad partner? You'll be just as excited...
Interpol will coming to Manchester O2 Apollo as part of their new UK tour this...
Do you have a hen party coming up? Be At One have the perfect fun-filled...
New research out today paints a disconcerting picture of frustrated determination; millennials are keen to succeed in high-skilled sectors, but without the necessary training and...
It is well known that vegetables are good for people but they could also be the key to making stronger and greener buildings. Engineers at...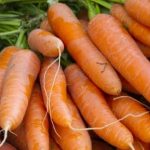 It is well known that vegetables are good for people but they could also be the key to making stronger and greener buildings. Engineers at...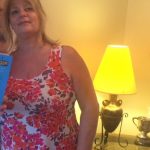 it is six months to this day that  Hale mum-of-two Marie Scott left her home on Sandileigh Avenue at around 12pm. Despite extensive enquiries by detectives...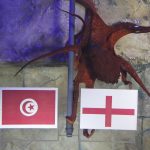 A Giant Pacific Octopus starts predicting the results Manchester's handiest football fan has arrived at Sea Life Manchester in the shape of a Giant Pacific Octopus. And the...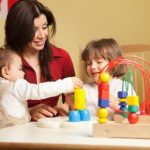 The switch to Universal Credit - the Government's flagship welfare reform programme - is hitting parents with upfront childcare bills that have reached £1,000,...
Motown the Musical lands on the Manchester Opera House Stage from 26 February – 23rd March 2019 and producers from the hit West End...
This summer Salford Museum & Art Gallery is running its first ever art competition open to anyone born, living, working or studying in Salford. The...
Local art enthusiasts will have the opportunity to meet an iconic pop artist this month, when the internationally renowned Romero Britto will be making...
Visitors to Radcliffe Library can enjoy viewing a dozen works of art produced by a local man. Denis Haslam, a lifelong Radcliffe resident, has recently...
Former Manchester City Goalkeeper, Wythenshawe born Ron Healey has died at the age of sixty six following a cycling accident. He made thirty eight appearances...
Manchester United have confirmed the signing of the Brazilian midfielder Fred on a five year contract for a reported £47m. Manager Jose Mourinho says Fred's "creative...
Wigan Athletic kick-off their Championship campaign at the DW Stadium against Sheffield Wednesday whilst their first away game sees Paul Cook's side head to...
The momentum keeps on building for the Belle Vue 'Rentruck' Aces after a masterful display at Rye House netted them a hefty 3 points...