Greater Manchester Police have increased patrols in Burnage after gun shots were fired at a house in the early hours of this morning. Two gun...
Top crime writer Sarah Ward will be visiting Greater Manchester this week to promote her...
BBC Radio 1Xtra has announced the line-up for this year's 1Xtra Live. The station's annual...
Paloma Faith will be embarking on a major UK Arena tour in March 2018 including...
For one night only on Wednesday 4 October, the London Film festival will be coming...
With less than a month away until Manchester's festival Neighbourhood returns, new additions to the...
Pizza in style since 1965... Pizza Express is known for its simple, authentic Italian food. Perhaps...
A business that started in a garage in Wythenshawe has become a key logistics business at Manchester Airport's World Freight Terminal. Manchester businessman Marc Waterfield's logistics...
Scientists have discovered traces of life more than half-a-billion years old that could change the way we think about how all animals evolved on...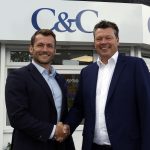 Sale Sharks and C&C Insurance Brokers have today announced the extension of their partnership for a further three seasons. The sponsorship deal will see C&C...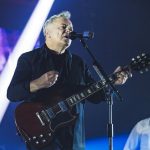 The long running dispute between Peter Hook and his former band mates in New Order has been resolved In a statement released the band said...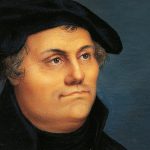 Eleven years after pinning his his ninety five theses on a church door in Wittenberg, Germany, Martin Luther wrote a letter a friend telling...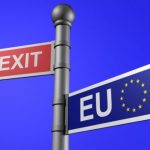 Research by The University of Manchester has found that leaving the European Union may reduce levels of support for the teaching of English as...
With writers Sam Vincent and Jonathan Brackley leading the writing team, the series is set in a parallel present and explores what happens when...
Singing sensation Beverley Knight wowed a star-studded crowd at The Albert Hall this week following Manchester's first city-wide banquet, which raised over £527,000 for...
National Children's Museum Eureka! has marked its 25 th anniversary year by revealing huge expansion plans – with an aspiration to launch a second visitor...
The Great Northern Contemporary Craft Fair (GNCCF) is to facilitate a collaboration between conceptual artist Ted Noten and The Manchester College to produce limited-edition...
Sale Sharks slipped to their second away defeat of the season as Steve Diamond's side came out on the wrong side of a tough...
The Belle Vue Aces launched themselves into the 2017 Knock Out Cup Grand Final following a dramatic last-heat decider against Swindon in which they...
Salford fell to defeat in their final game of the 2017 season, despite a valiant effort with twelve men for 45 minutes, against a...
Projekts MCR received a huge surprise when Holby City actor and Strictly Come Dancing star Joe McFadden, revealed to the group that they are to receive...