The second draft of the Greater Manchester Spatial Framework will take into account concerns raised by some members of the public during the first...
Its not called 'Friday Feeling' for nothing. With so much on this weekend in Manchester,...
Maximo Park, Billy Bragg and Eliza and the Bear are preparing to headline a charity...
"Coronation Street is four miles in any one direction from the centre of Manchester. Emotionally,...
This autumn, step onto a magic carpet and soar into the fantastical world of David...
Manchester Pride has announced the activity for the Superbia Weekend, which runs from Friday 25 August...
After some time away working on new material, Marmozets incendiary live show is back on the road...
VenueScanner, the UK's leading shared marketplace for venues and events, has today launched in Manchester to kick-off its national roll-out. The website, which makes finding...
Researchers from The University of Manchester are using polystyrene particles rather than expensive polymers to make the next generation of solar cells, which are...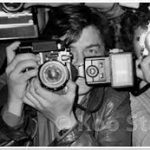 Leica UK is to host 'Kintsugi', a brand new exhibition by Koo Stark, in Manchester from 11th August. The exhibition marks the reopening of the Manchester...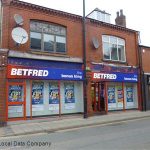 Masked thieves threatened staff and customers during an armed robbery in Tyldesley yesterday The robbery took place at Betfred on Elliott Street around 11.30am Staff and...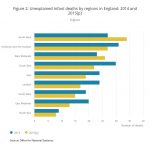 The number of unexplained infant deaths has decreased in all regions in England in 2015 apart from in the North West and the West...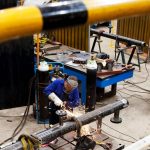 With growing opportunities for the UK's manufacturers in industrial digitisation, innovation and emerging new markets, the CBI has announced that it will be establishing...
The introduction of a Barcelona-style passing game at a Baltic football club took them to three championships in succession in the late 1930s –...
The lowly raisin has been a favoured occupant of the school lunch-box for generations. Nowadays, these unassuming grapes offer more than just a boost...
This month, five teams of golfers from Worsley Park Marriott Hotel & Country Club attempted to unofficially challenge the world record for the fastest golf hole...
This week my column is a short essay I wrote after Prince passed away. No jokes, no clever comments... Just my version of what I...
A challenging night at the office saw Belle Vue leave Rye House with a hard-earned consolation point after biting back against the resilient Rockets,...
Ian Watson has named his 19-man squad ahead of Friday night's Super 8s clash with Wigan Warriors at the DW Stadium, 8pm kick-off. Junior Sa'u...
A fine individual goal from Anthony Dudley proved the difference as Salford City recorded their first ever win over Stockport County last night in...
On Saturday 2nd September, the NFL's Jacksonville Jaguars will host the first regional heat of the Jaguars Se7ens Cup 2017 at Manchester's Platt Lane Sports...